2019 Roadtrek ZION SRT -
Stock# 12066
Floor Plans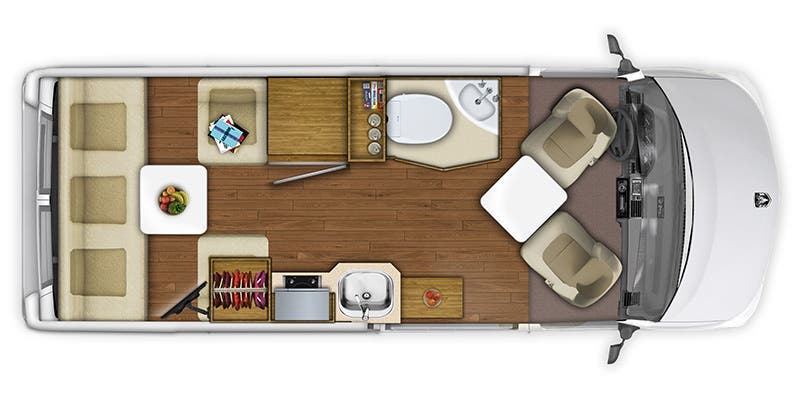 Options Included:
EcoTrek 400
Underhood Generator
Volt Start
Power Cab Seats
Screen Package
200W Solar
24″ Flat Screen HDTV
Leather Seating and Sofa
Ebony Cabinetry
MODEL: 2019 Roadtrek Zion
ZION
Your perfect bucket list companion
Built on the Ram ProMaster chassis and perfected by Roadtrek, the Zion is a versatile and luxurious coach that will have you fulfilling your bucket list locations in no time. The open concept floor plan allows you to pack all your outdoor adventure toys, from bikes to kayaks, there is plenty of room in the spacious center aisle. The beautifully designed interior, permanent bathroom, spacious galley, large refrigerator, comfortable sofa and bed and an abundant of storage makes the Zion the perfect coach for all your travel needs.
Exterior
Features
Interior
Features
Specifications
Chassis Warranty
1.Allowance for weight of occupants, water, propane and cargo. Reduce by weight of optional equipment.

THE LISTED ITEMS ARE STANDARD ON THIS MODEL AT NO EXTRA CHARGE UNLESS REPLACED BY OPTIONAL EQUIPMENT.

Specifications are subject to change without notification.