Winnebago Adventure Wagon
If you're into outdoor recreation, you probably already know who Winnebago is. Quickly approaching their 65th anniversary, the company is renowned for making the outdoors more accessible and comfortable, which is why we were so excited to collaborate with them recently on a limited edition, co-branded van. Only a select number will be available, and will include Winnebago and Adventure Wagon components, plus a few optional add-ons. The end result? The Winnebago + Adventure Wagon van.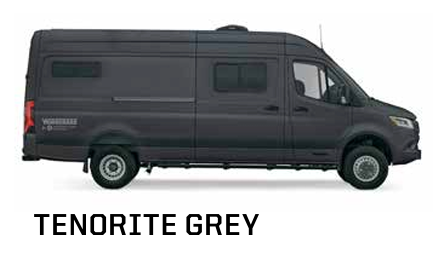 Adventure Wagon Specifications
Specifications are subject to change without notification.
PRODUCTS
See the additional collection of innovative systems & accessories for the Adventure Wagons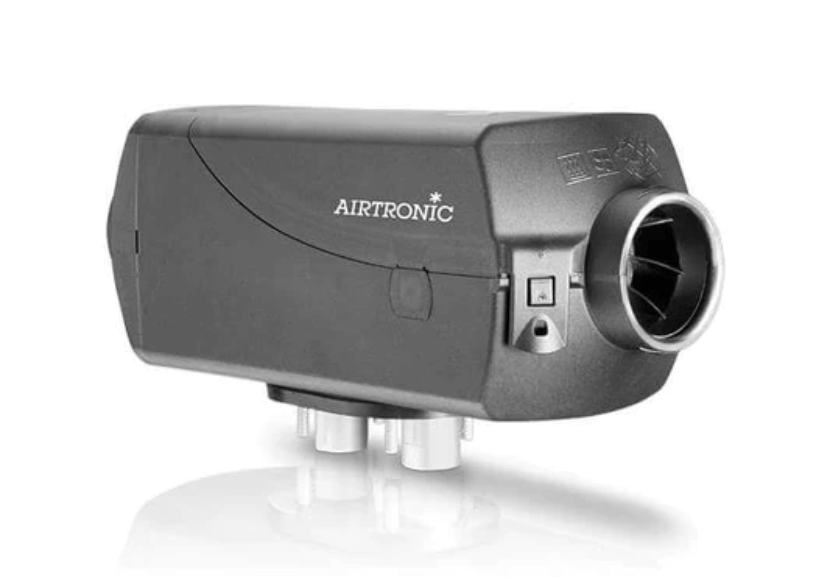 The Espar Airtronic S2 D2L with Digi-Max Controller, puts out 7,500 BTU of clean comfortable heat and is ideal for heating adventure vans. It has a higher heat output than competitive models and is equipped with a standard fan-mode for nights when air circulation is preferred instead of heating.
Roof racks give you the versatility you need to mount all your accessories. Choose from the Flatline Van Co. Low Pro Roof Rack, Flatline Van Co. Standard Roof Rack, or the Backwoods DRIFTR Roof Rack.
Our Mule Bag combines the durability of hard-sided cases with the collapsibility and minimal weight of soft-sided luggage. At 175 liters, it has the capacity of two large duffel bags to facilitate epic expeditions or long weekends with all the extras.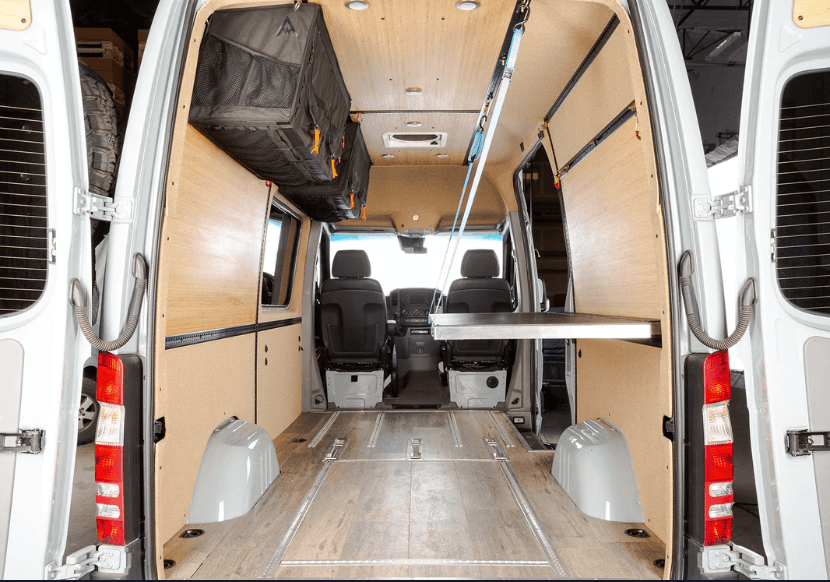 Store your bike in the back of your van while you're on the road, drop a bed down get some sleep when you pull into camp. We've designed the Monk Bunk so you can quickly stow your bed while on the go and drop it down in a flash. The bed has a five inch shelf that enables you to stow your bedding in place when collapsed.
The Flatline Van Co. Pull Out Tray makes accessing gear and keeping it organized easier than ever. The smooth action slider can hold bikes, bins, and everything in-between. This heavy-duty tray is rated for up to 500 pounds and locks in the stow position and when fully extended.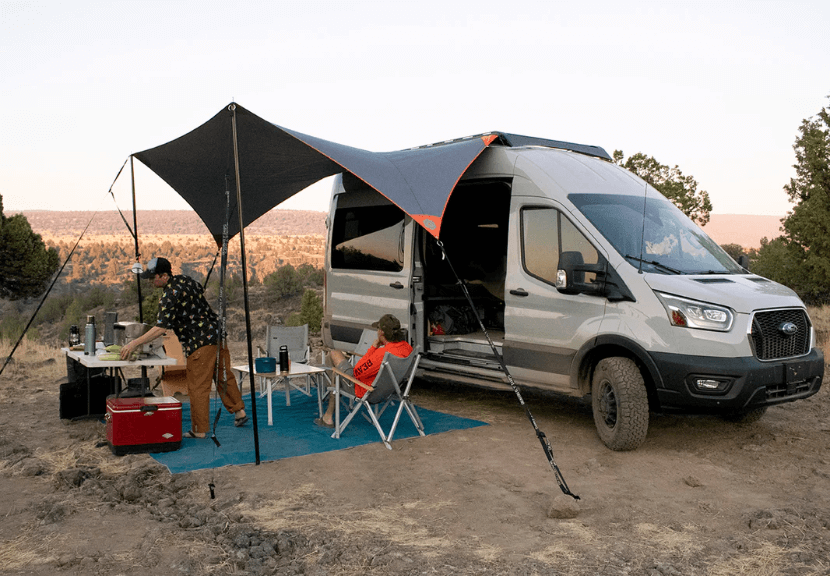 DRAGONFLY HAKU TARP AWNING
The Haku's robust system of nylon straps, cam buckles, stakes, poles, and ripstop tarp make it the most durable and versatile awning on the market. The coverage is superb, measuring out to nearly a 18×10 foot space.  The Haku attaches to your van via a low profile rail that's adhered to the side of your van or roof rack.
The A-Frame is the reason you can attach a hammock to the ceiling of an Adventure Wagon with no worries. It can be thought of as the foundation of your van conversion – a support system of steel bracers throughout the van which everything else is built from or interacts with.
The included wiring harness comes ready to plug and play. Pre-measured leads can be dropped down the pillars or run to the ceiling for power outlets and lighting. We use Blue Sea Systems corrosion resistant USB and 12V outlets, and German engineered LumiCoin LiLu Dual red/white dimmable LED lights. Once the harness is installed, attach it to your battery of choice to power your interior.
Our panels come in a variety of colors and materials. The most common is marine grade plywood and ABS molded plastic (for rounded trim pieces) upholstered with rugged Marathon tweed fabric. We also offer 100% bamboo panels, which are popular on the ceiling, and black hexa-ply plastic coated plywood.
The Logistical Track, or L-Track, is bolted to the A-Frame and is what makes the Adventure Wagon System so modular. You can attach just about anything you can think of to this track, starting with our MOAB bed rails and Mule Bag overhead storage system. L-Track can be ordered in bare aluminum or black anodized finish.
Pre-cut & labeled 3M Thinsulate insulation is included with the Interior System to regulate temperature, along with Reflectix low E insulation on the back of every panel. Against the metal of the van, Hushmat sound dampening is applied for a smooth and quiet ride. Also included is a MaxxAir Deluxe fan for ventilation. As an option, we offer Espar heaters to make things cozy on frosty nights.
Home is home when you can make it your own, and our L-Track makes it possible. Whether you just want to hang a hammock from the ceiling for some R&R after a hike or want to create a work-from-van (WFV) office, the ability to create custom solutions that will work in tandem with the L-Track system makes the Adventure Wagon interior a blank canvas for what suits your needs.
Looking to trade in your old RV or Motorhome for the Winnebago Adventure Wagon?